Riya was able to help out another student that was having a hard time! She is such a Respectful Rocket and showing so many leadership skills! We are proud of you Riya!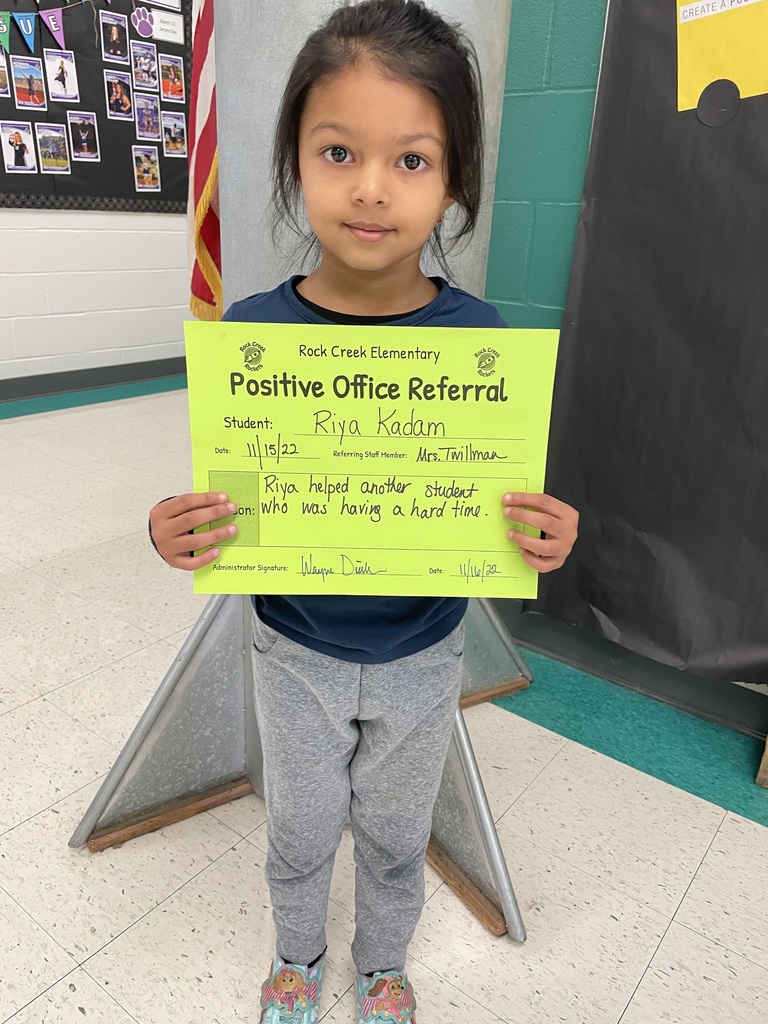 Mackenzie does a great job in PE! She is always positive, is kind, and very cooperative with her peers. Great job!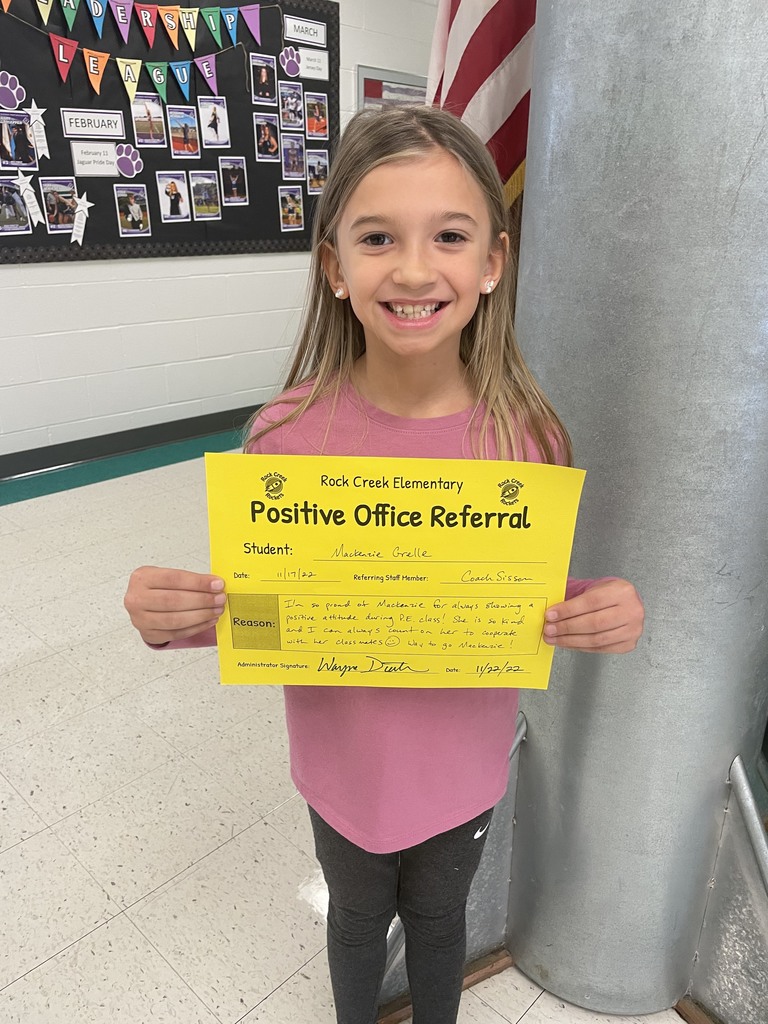 Congratulations Maanvi! Mrs Kulp, our librarian, recognized Maanvi for reading and completing quizzes on 4 of the Mark Twain Book nominees already! Thanks for putting in great effort. We are proud of you!

Today we celebrated Garrett! He had a Positive Office Referral from Coach Sissom for encouraging a friend who was sad during PE. Thanks for being an awesome leader, Garrett!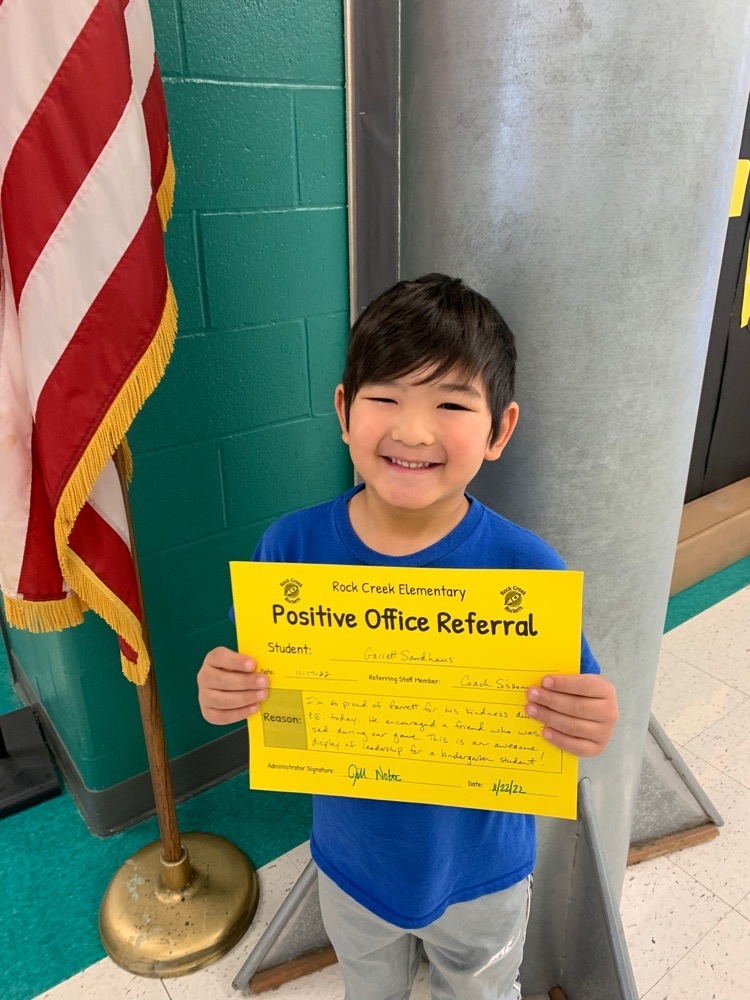 ​Happy Thanksgiving! Thanksgiving Break is Wednesday, November 23 - Friday, November 25. We wish everyone safe travels and an amazing time with family and friends. We are very thankful for our entire Rock Creek Community! Classes resume on Monday, November 28.


The generosity of our school community is heartwarming! Cash donations purchased 20 turkeys! 44 more frozen turkeys were donated on Wednesday for No Hunger Holiday. Proud that RCE could play a part in feeding 3,500 families in need. Dr. Dierky (better known as Dr. Dierker) got his dance moves on at lunch. Team Dierker =27 Team Nolte = 37. We all WIN!!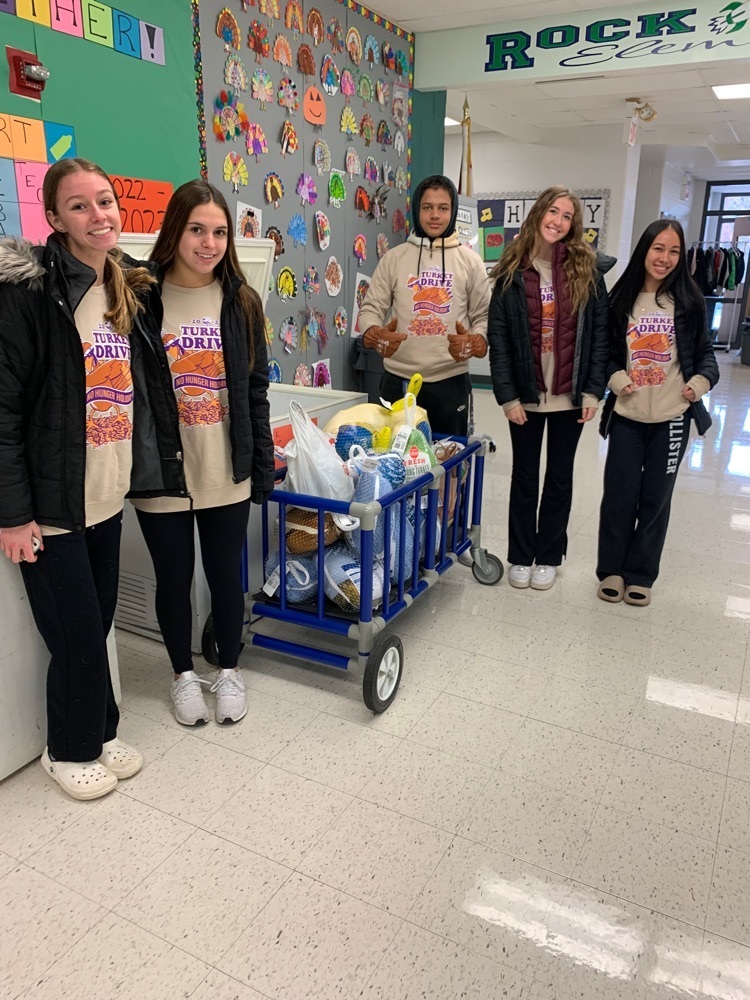 SHARE packed up all the Soap for HOPE Donations yesterday. Our collection box was overflowing. The generosity of our school community is overwhelming! Thank you for helping!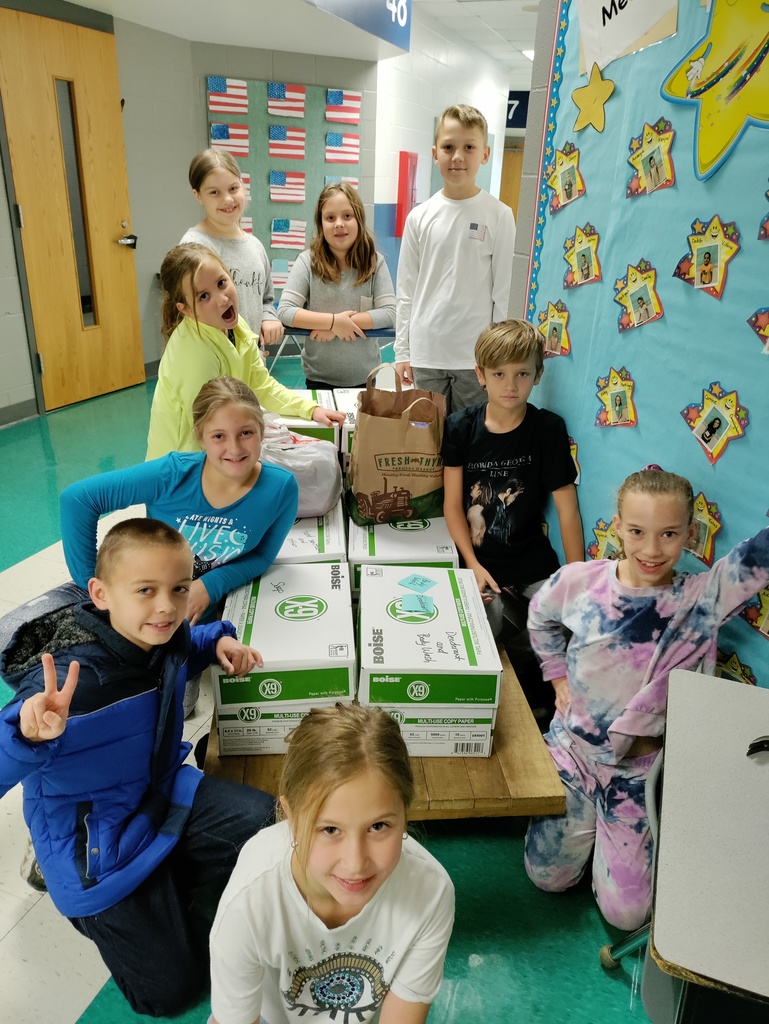 Coach Sissom recognized Peyton for helping a friend in need and for being a leader. Thanks Peyton for your kindness!

Mrs. Mounts recognized Jonah for being an amazing friend to all and being a great leader! Way to go, Jonah!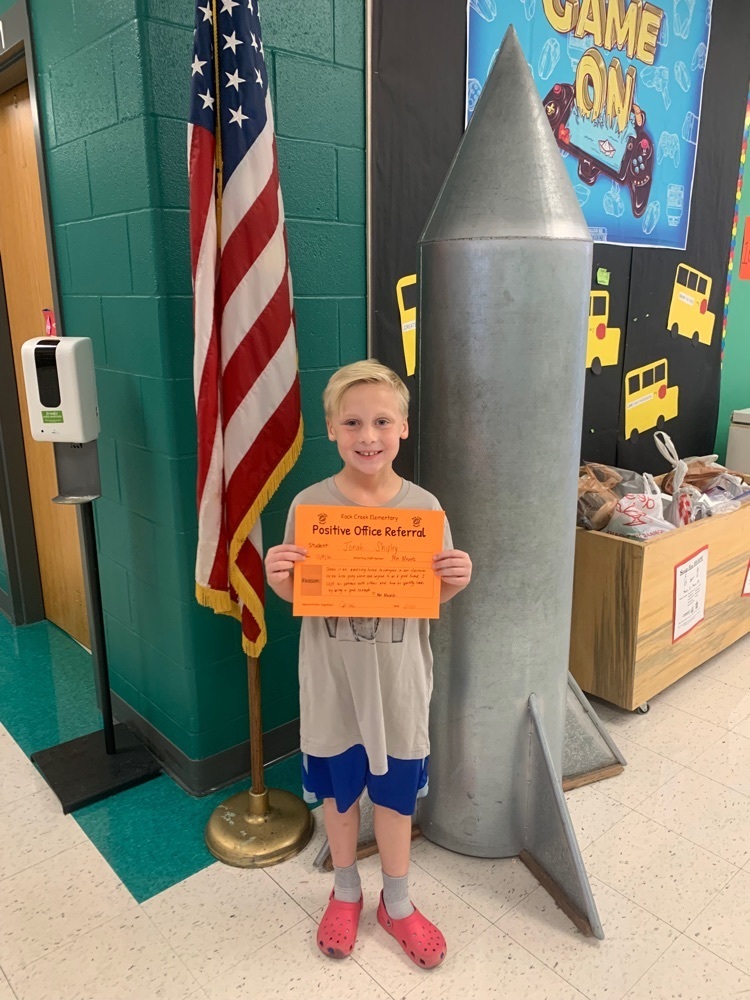 Beckett is such a positive example to her peers in PE class! She is a leader and we are glad she is a ROCKET!

Lydia is always so kind, helpful, and a true leader here at Rock Creek Elementary! We are thankful she is a ROCKET!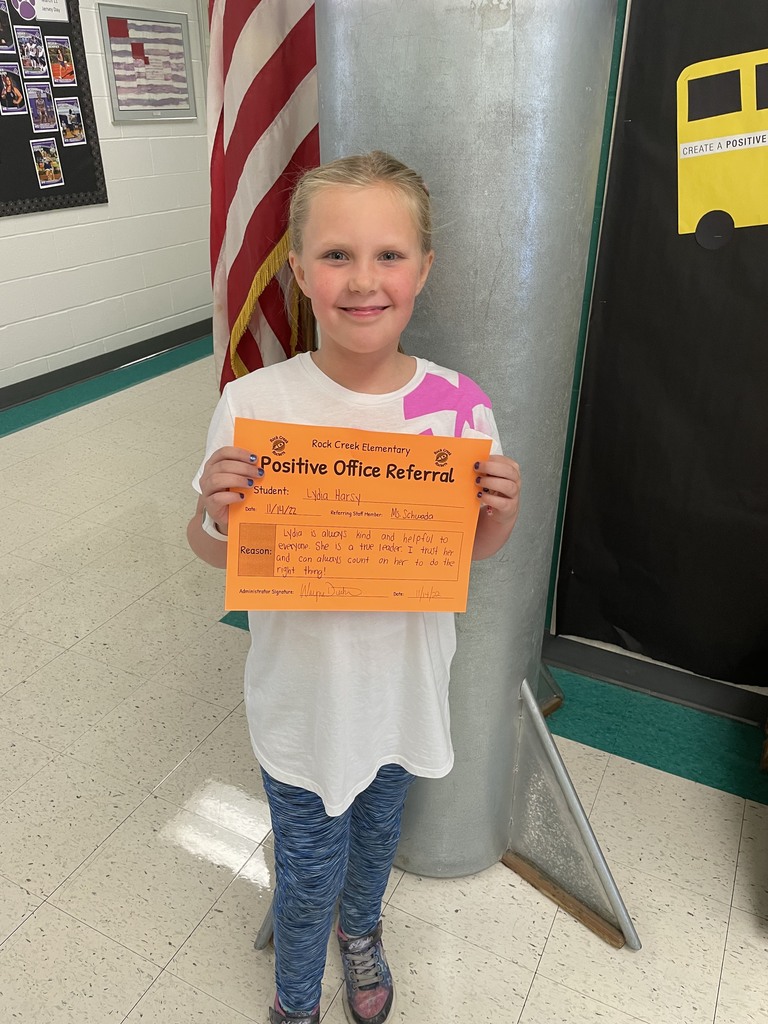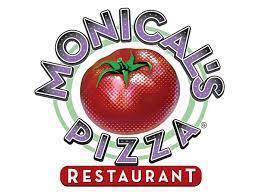 We had a WONDERFUL day honoring our Veterans at Rock Creek Elementary! We had a breakfast, a parade around the school, and an assembly! It was a true honor!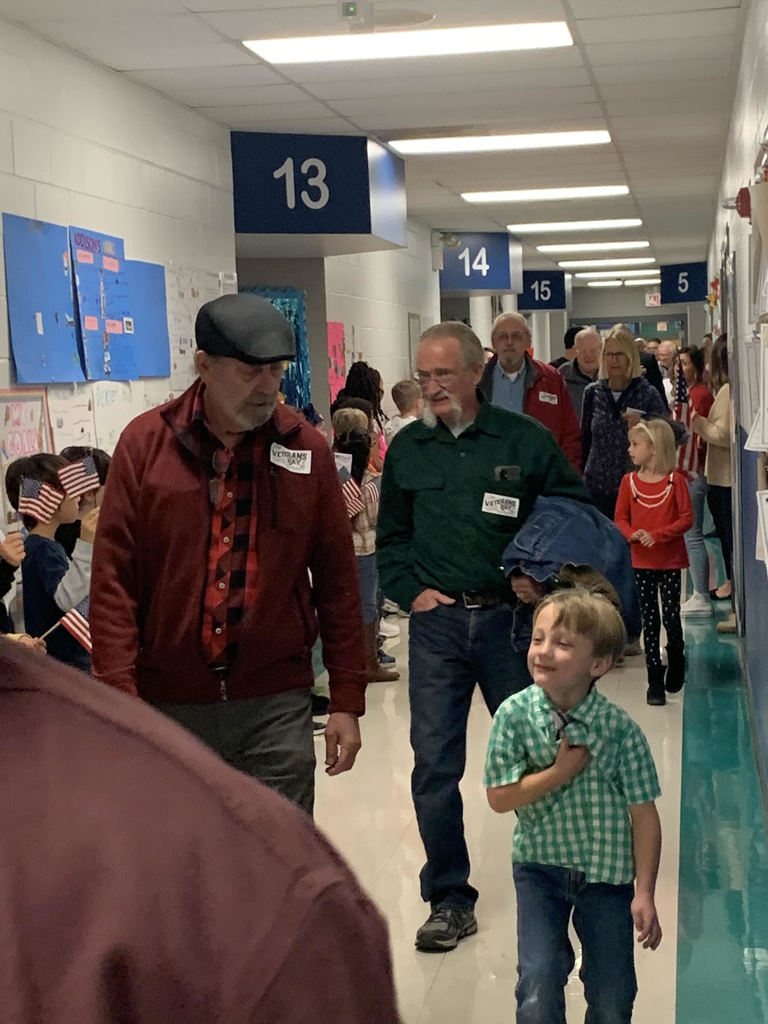 Will we get this turkey to dance? Donate to our No Hunger Holiday turkey drive?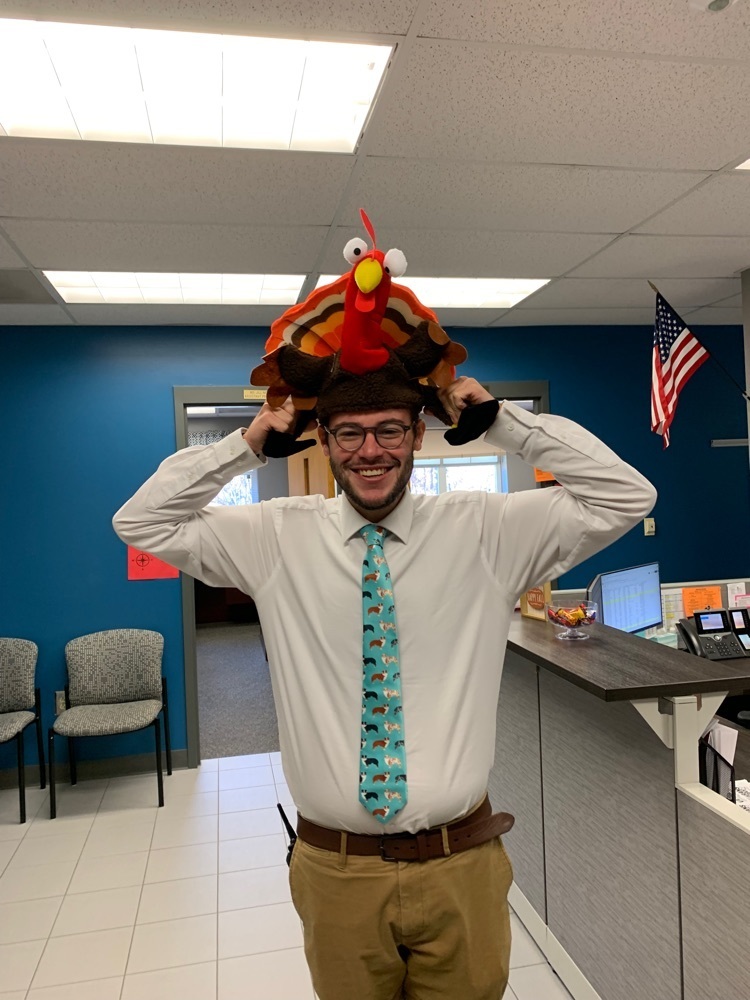 Kindergarten had a special visit from the O'Fallon Fire Department today. Thanks for teaching our students and for bringing those very cool fire hats! We think there are future firefighters in this class.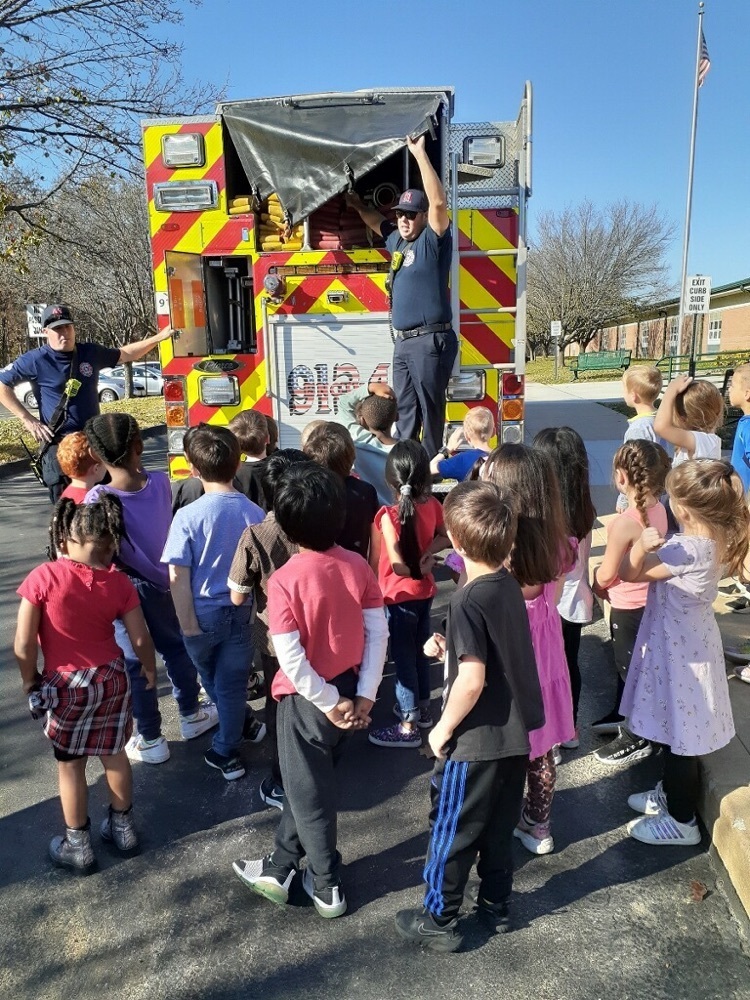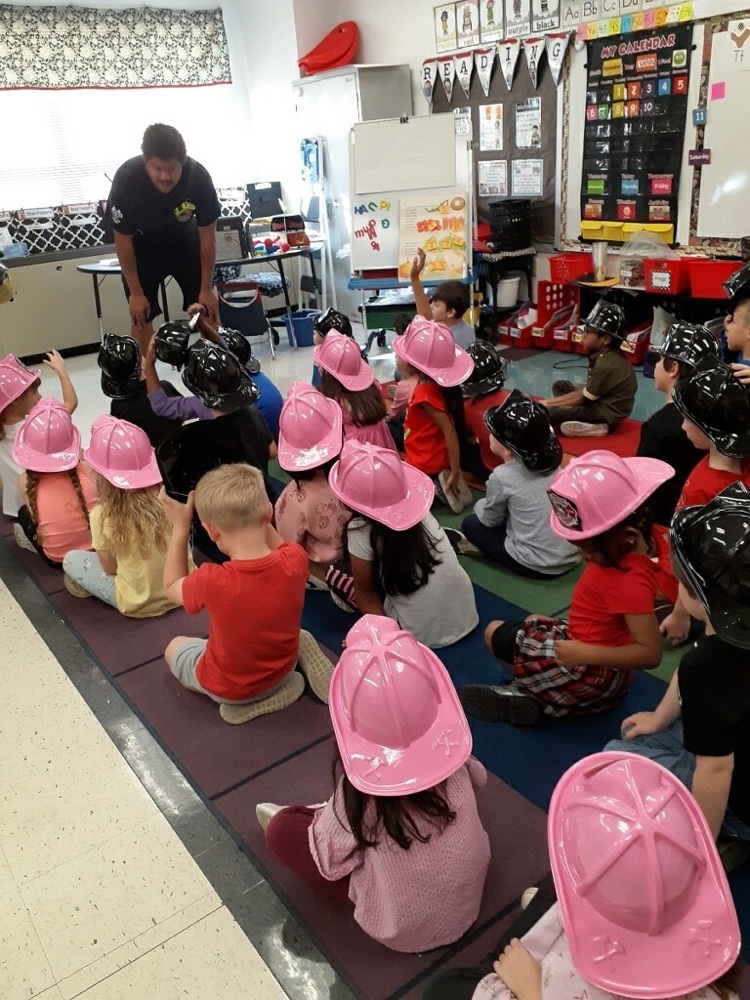 CONGRATS to Meladee for her positive office referral! She got a 100% on her recent division test! We are PROUD of you!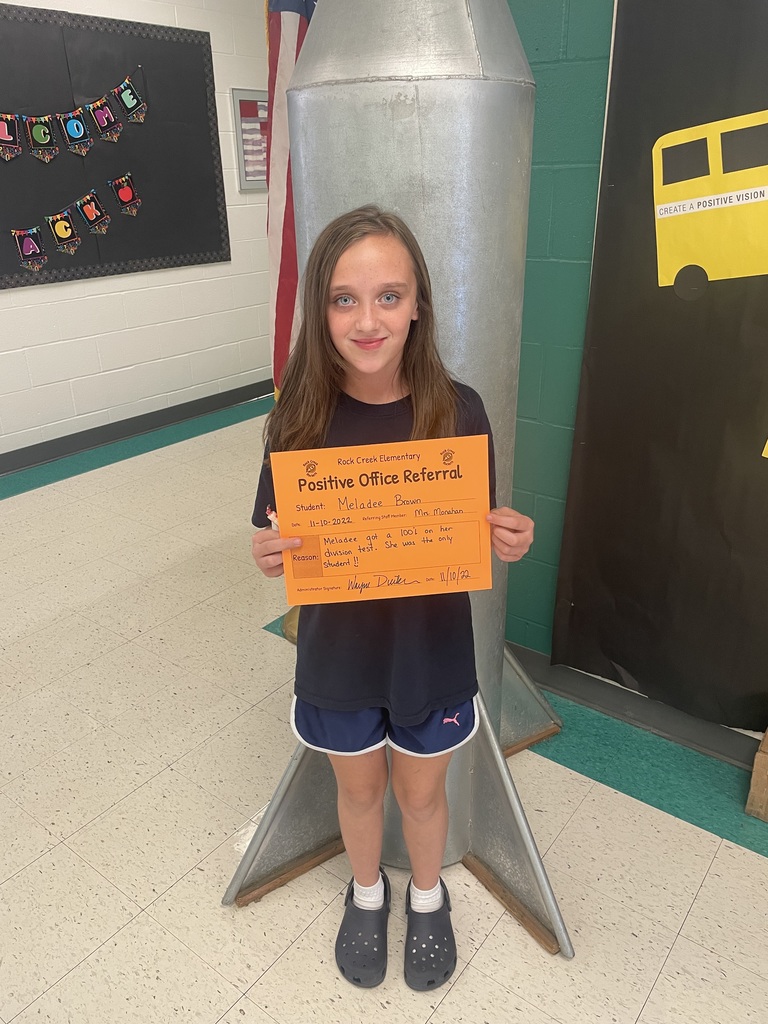 We are unbeLEAFably Proactive at Rock Creek Elementary! Last week our 5th grade teachers and students led a Rocket Day Assembly for all students and taught everyone about the FIRST habit from the work of Dr. Stephen Covey called "The 7 Habits of Highly Effecitve People" called Be Proactive!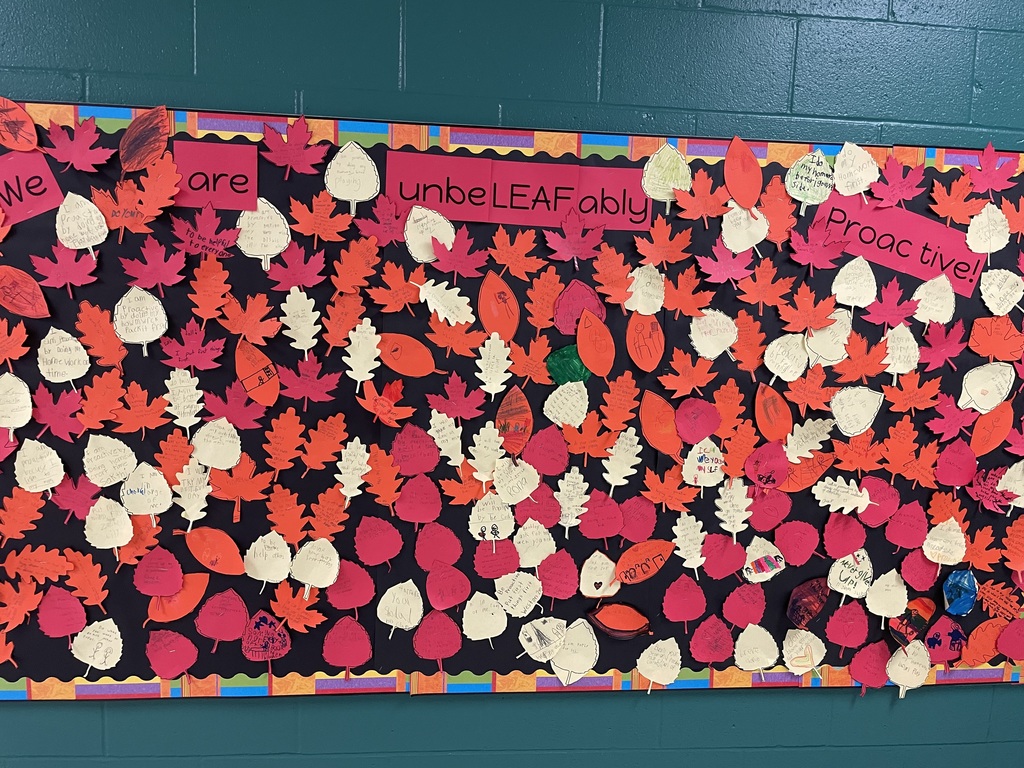 We have the BEST crew at Rock Creek Elementary! Our very own Kelly Barklage was dancing it out to our Morning Motivation Song earlier this week.

Ruth is one awesome 4th grader! She always gives 100% effort and is an excellent role model for her peers! RCE is PROUD of you Ruth!

Aayden's bus driver recognized his kindness when he gave up his seat to a new bus rider. Kudos to him. We love when our students do kind acts!